Japanese Online Marketing Agency Tokyo Japan
A professional Japanese online marketing services company will boost your internet sales in the Japan market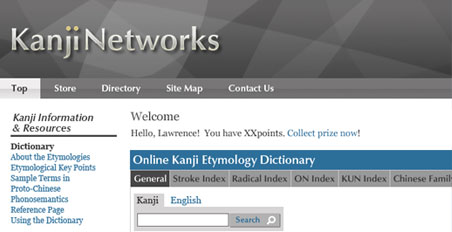 Integrated Japanese Marketing Solution
Solution: web copywriting, organic SEO, social media marketing and consulting


Do your Japanese web pages and website rank in the top 25 records on search engines?

If not, then your website is not generating the sales volume it should be. That's because the typical user spends 3-4 minutes only looking at the first 25 records -- the first 3 pages -- of search engine results. Statistics by Google.

I'm sure you understand in order to boost your internet sales in the Japan market, you need an effective online marketing strategy that gets your company noticed.


Local Japanese online marketing experts will help you increase your Sales Conversion Rate
We focus exclusively on the Japan market, so our knowledge of Japanese culture, language and the local business market is unparalleled.

Japanese online internet marketing is most effective when there is an integration of language, social and business culture, and internet marketing know-how. In order to compel and motivate Japanese audiences, it is essential your online web marketing strategy is developed and executed by native Japanese specialists with the right skills and experience.

With SAECULII as your online marketing agency, we ensure this happens working closely with you every step of the way so you're guaranteed solutions that increase online sales in the Japanese market. With this simple but effective formula, we have developed a proven track record of success and a long list of satisfied clients.

Take a look at what some of these clients say about our Japanese Internet Marketing Solutions »


" I would like to express our thanks to you and your team for the great job you have done for us. We had a great entry into the Japanese market and a good part of that has to be attributed to you."

Dr. Franz Alfert
(Managing Director, ATEX Explosionsschutz GmbH)


Get in touch today to give your company a boost in the Japan market - Japanese Online Marketing Agency »